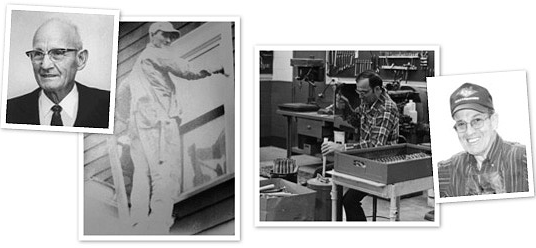 &nbsp
A Legacy of Quality Roofing Tools
About AJC Tools &amp Equipment
The original AJC Hatchet was invented by the late A.J. Crookston. A.J. started making hatchets for his own crew and eventually began selling them to other roofers as the advantages of this tool became known. Over the years, AJC has continued to design and distribute products on which roofers can rely for unsurpassed durability and craftsmanship.
AJ's son, Jim, took over the company in 1962. A successful roofing contractor, Jim began adding tools to the AJC line most of his own design. During this time, AJC expanded its line beyond hatchets and became a full line supplier of professional-grade roofing tools. The standard of quality craftsmanship is apparent through every product in our catalog, ensuring an unmatched performance with every use. Explore our complete line of roofing tools and equipment, including products for all roofing, siding, and gutter applications:
Today, AJC is still family-owned and operated. Times have changed, but our goal remains the same: To design and manufacture high-quality, innovative roofing tools and magnetic sweepers.